Breathless Hotel – affordable five star luxury
People who want to spent their holidays in the Dominican Republic are spoilt for choice, because hotels string together like the beads of a pearl necklace.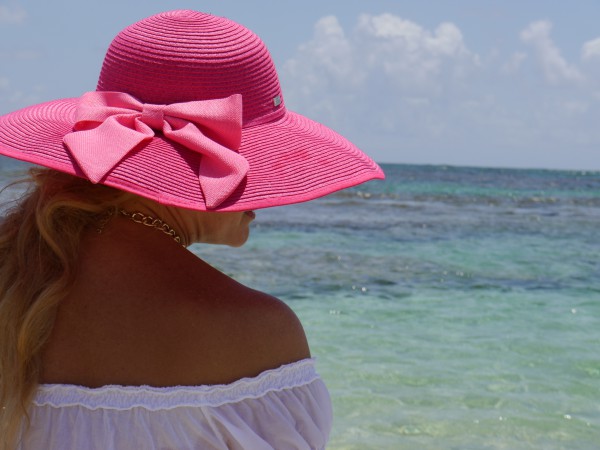 The tourists visiting are mostly not the ones that travel around to get to know the country and the people. The target audience can be seperated into two groups; the one that is looking for rest and quiet and the one looking for parties.
The Breathless Hotel offers both. In November 2013 it was opened by the American Company (AM) for adults exclusively in the region of Uver Alto. The Now Larimmar, the Dreams Zoetry and the Secrets are other resorts of that group. Other Breathless Hotels are in the process of planning. 80% of the guests are Americans, only 20 % are Europen.
Most hotels in the DR are furnished in a traditional way that might seem folksy to the average European tourist. The Breathless though is equipped in a really stylish way with modern furniture in rooms and restaurants, creating an extravagant chic without coming across too corny. Offering 750 rooms that are all equipped with a whirlpool on the terrace, the Breathless is not too big, so guests don't have to walk too far. It is still big enough to offer all conveniences of a big hotel.
There are eleven restaurants in the resort, of which are eight a-la-carte-retsaurants. The food is exquisite and presented in a way that makes the tourist feel like they are sitting in a Michelin-starred restaurant. Eight bars, a cafe, a casino and several shops complete the offer.
The eight pools that are situated in a park-like area are equipped with sufficient deckchairs and towels. But the best thing is that no one has to get up before dawn to go and reserve chairs with towels. That annoying custom is not desired and employees make sure that things like that don't happen.
800 employees under the guidance of the Swiss Bernard Wyss are doing their best to give their guests the best holiday experience possible. If smaller failures still occur, they are taken care of as soon as possible, and we should always remember that although we are on holiday and have high expectations, that nobody is perfect.
To those that are looking for perfect recovery and a bit more exclusivity I can recommend the X-Hale Club of the Breathless Hotel. It includes personal check-in and check-out service as well as an exclusive restaurant next to the sea, a club lounge, two quiet seperate pools and a personal concierge. The accomodations are in even more quiet areas and most of them have ocean view. In addition to that, it includes a 24 hour room service and, if desired, even a butler who packs or unpacks the baggage.
The Breathless hotel offers a varied entertainment programme as well
as live music, theatre and a casino. Those who are looking for a wellness programme will be as satisfied as the ones looking for more sportive activities.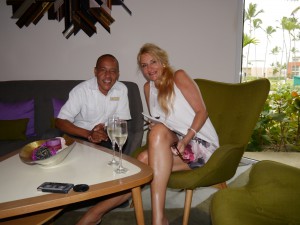 Special thanks goes to Mr Marcelino Lora, the representative of the hotel manager in his absence and the manager of the X-Hale Club, who was available for me for a detailed interview. Although the fully trained hotel clerk, who speaks four languages, has a 14-16 hour work day, he took his time to show the hotel to me, so that I was able to write this independent and detailed review about the Breathless Punta Cana. Furthermore I want to thank our personal concierge Emmanuel, who did everything to make our holiday as great as it was, and I'll always happily think back to that holiday.
Last but not least I want to say that many helpers that stay in the background and are often overlooked such as the cooks, the gardeners, the security guards or the ones who keep the toilets and the beach clean are happy to receive tips.
My opinion and assessments are based on my own experiences and research, other persons might see things differently, but that's life.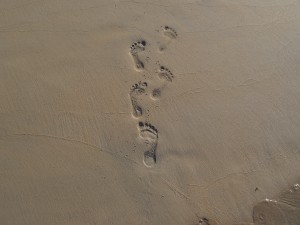 We will love to come again !
Weitere Themen: